Professor Jamal J. Hoballah (American University of Beirut)
Title: The Beirut Port Explosion: Lessons learned from the American University of Beirut Medical Center experience.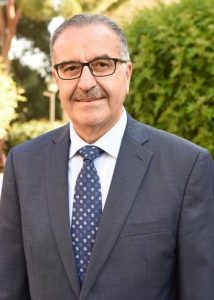 Dr. Jamal Hoballah received his MD from the American University of Beirut (AUB), his General Surgery residency, trauma and critical care fellowship at New York University and his vascular surgery training at the University of Iowa. Dr. Hoballah was a tenured professor of surgery and chairman of the Vascular Surgery Division at the University of Iowa before returning to AUB in 2008 to serve in his current position as the Chairman of the Department of Surgery.
Dr. Hoballah's areas of clinical and research interest include endovascular surgery, diabetic infrainguinal revascularization, acute limb ischemia, and surgical education. He has authored and co-authored over 90 papers in peer-reviewed journals and is the author/editor of several textbooks. Dr. Hoballah is a member of numerous prestigious surgical societies, a distinguished fellow of the society for vascular surgery and honorary fellow of the American Surgical association. He has served as president of the Iowa Vascular Society and is currently the president of the Lebanese society for vascular surgery.
Professor Jon Clasper (Centre for Blast Injury Studies, Imperial College London)
Title: Injury Patterns following Blast, the Importance of the Environment.

Jon qualified from Glasgow University in 1986 and completed his basic surgical training in the armed forces. His higher surgical training included a year at the Major Trauma Centre in Baltimore, USA, and 3 years at Oxford. His clinical post is Consultant Trauma and Upper Limb Surgeon at Frimley Park NHS Foundation Trust. As Defence Professor in Trauma and Orthopaedics, Jon was responsible for the orthopaedic research focus of the British military which was a joint post between the military and The Royal College of Surgeons of Edinburgh. A founding member of Imperial Blast, Jon was appointed as a Visiting Professor in Bioengineering at Imperial College London in 2010.
Kerry Danelson, PhD (Wake Forest School of Medicine)
Title: Reproducing observed theater fractures in an underbody blast environment.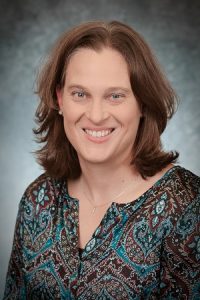 Kerry Danelson, PhD, received an undergraduate degree in mechanical engineering from the United States Military Academy at West Point and served in the United States Army. She then earned her master's degree and doctorate in biomedical engineering from the Virginia Tech-Wake Forest School of Biomedical Engineering and Sciences at Wake Forest School of Medicine, where she focused on finite element modeling and automotive safety.
Through collaboration with the United States Army, she serves as principal investigator on several multi-center studies focused on military vehicle and occupant safety. Using biomechanical testing, she analyzes the impact and injury response of post-mortem human subjects in under-body blast events. She examines the body's response to blast injuries under military vehicles, with a focus on prevention of bone and soft tissue trauma. In addition to military biomechanics, Danelson leads orthopaedic testing studies to improve surgical techniques for issues such as rotator cuff tears, brachial plexus injury, fractures and upper limb mobility.
Professor Michael J. Roy, MD, MPH, FACP (Uniformed Services University)
Title: Brain Impact of Repetitive Subconcussive Blast Exposure in Navy SEAL Heavy Weapons Training: The INVICTA Study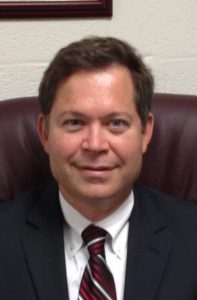 Dr. Roy is Professor of Medicine, Director of the Division of Military Internal Medicine, Deputy Director of the Traumatic Brain Injury Research Center, and Principal Investigator for the Recruitment Core of the Center for Neuroscience and Regenerative Medicine, at Uniformed Services University. He is a graduate of Brown University and Brown University School of Medicine, and also received a Master's in Public Health at Uniformed Services University. He completed an internal medicine residency and a general medicine fellowship at Walter Reed Army Medical Center, and retired as a Colonel after serving in the Army for 24 years.
Dr. Roy is a 2-term past president of the Society for Brain Mapping and Therapeutics and a Fellow of the American College of Physicians. He has authored well over 100 peer reviewed articles and book chapters, and was the editor for the books Physician's Guide to Terrorist Attack and Novel Approaches to the Diagnosis and Treatment of Posttraumatic Stress Disorder.